Piispansilta 9 A / FI-02230 Espoo / Finland /+358 10 5040 100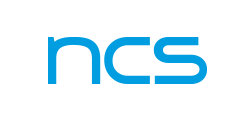 Air & Sea freight
Air freight

NCS Finland offers airfreight services to anywhere in the world.

Through our professional personnel and extensive partner network, we are able to provide quick and reliable delivery on big and small import/export shipments. Our comprehensive range of services also includes dangerous goods, temperature-controlled and cross-trade shipments.

As a privately owned finnish company we are able to offer a personal and flexible service tailored to your needs. Our customers are small and big companies alike, who all appreciate the special care we take of their shipments, as well as enjoying the support of our committed staff, who provide quick and reliable information to all possible enquiries.

Sea freight

Together with our carefully chosen partners, we can offer our customers quick and cost-effective shipping. We offer competitive solutions for both full container loads (FCL) and groupage cargo (LCL) in export and import.

FCL

We offer full container loads (FCL) globally and on request we also take care of delivering the container to its final destination.

LCL

Additionally we offer groupage cargo (LCL) all over the world, and if necessary we can also deliver the shipments directly to customers.
Customer service: +358 10 5040 100 | ncs@ncs.fi